Itabus, the revolution is coming down the road
Quality, innovation, safety, environmental awareness and convenience. This is Itabus.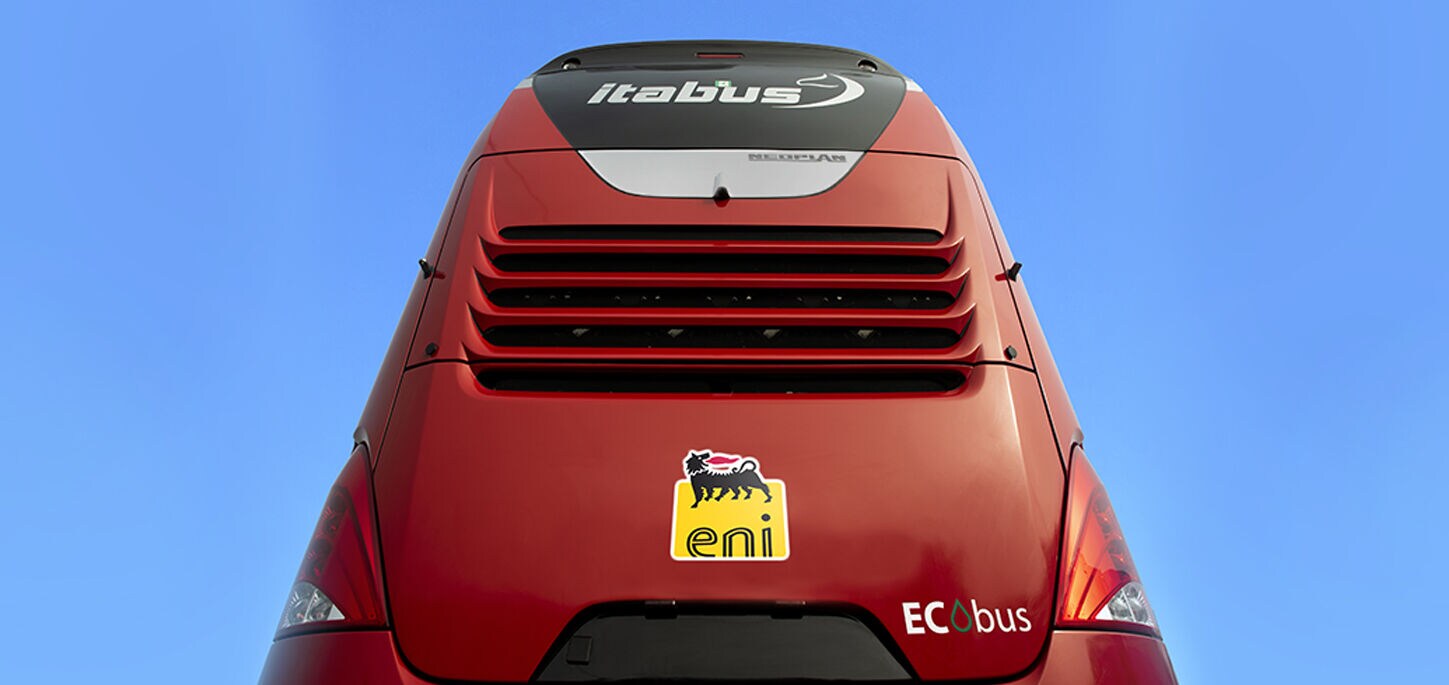 Our main partner
Our buses are fuelled by Eni Diesel +, Eni's premium diesel with 15% HVO (hydrotreated vegetable oil).
The use of Eni Diesel + allows a reduction in CO2 emissions - compared to other diesel fuels sold in Italy - along the entire production chain.