See the list of the services you can add to your trip: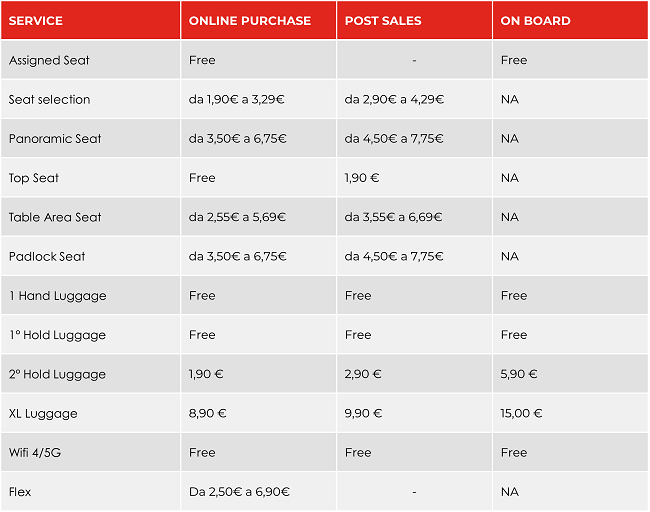 Padlock seats are subject to availability. Post sales service purchases are available until the bus departs. To change your reservation, visit the Booking Management area.
PURCHASE THROUGH ITABUS CUSTOMER SERVICE
For bookings made through our Customer Service is expected to pay a supplement equal to 10% of the cost of the trip, compared to the online price.
ON BOARD PURCHASE
Check here price list of our trips purchased directly on board..
See the conditions that apply in case of booking cancellation:

Days are counted starting from 24 hours prior to the departure time.
All travel reservations purchased with WOW Price without the Flex Option, as of 9/21/22 11:12 am, are no refundable.
Additional services that may be present in the booking are refundable.
For bookings made within 31/05/2023 consult this page: Conditions valid until 31/05/2023.