With Itabus, you can always choose the most convenient solution for you! We already automatically and for free assign you a seat on board, but you can change it and select the seat you prefer.
You can do this either at the time of booking or later by logging into the Personal Area or the Reservation Management area.
We present all our seat categories, choose yours!
Itabus Seat Types
With Itabus you can choose between two travel environments: TOP or Comfort.
TOP environment
In TOP, comfort is maximum, thanks to:
- extra legroom and space between seats,
- extendable leg rest, so you can travel comfortably lying down,
- toilet and snack and beverage dispenser on the floor,
- seat selection included, to choose it free of charge during reservation.
Want to change the seat you chose during booking? Click here.
Comfort Environment
In Comfort you don't give up relaxation!
At your disposal many categories of seats:
- Table Area
- Panoramic Seats
- Aisle, window or back seats.
Have you booked your trip but want to change seats?
Go to the Personal Area or the Booking Management area.
Coffee Table Area
We have 4 seats available in the Coffee Table Area.
The area best suited for groups of families or friends who want to be close, or ideal for those who want to use a pc or have a tabletop.
Itabus has special offers and discounts for mini groups, for more info click here.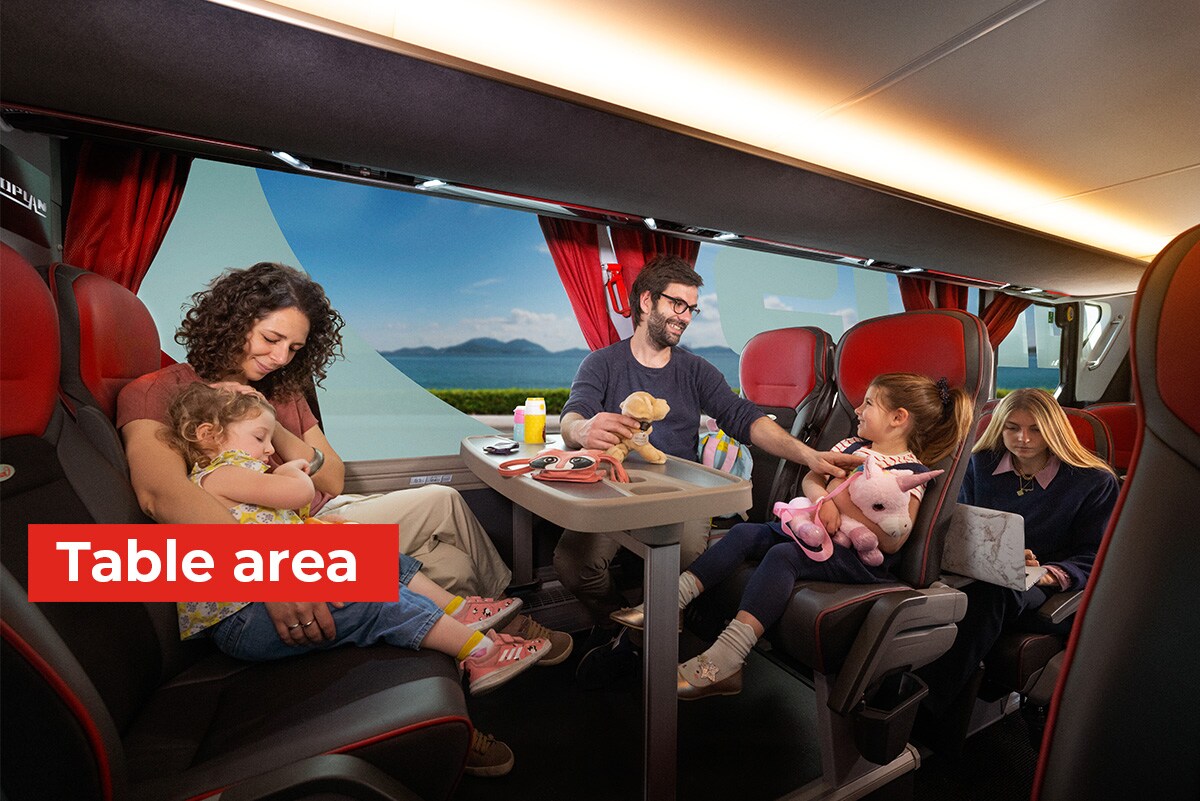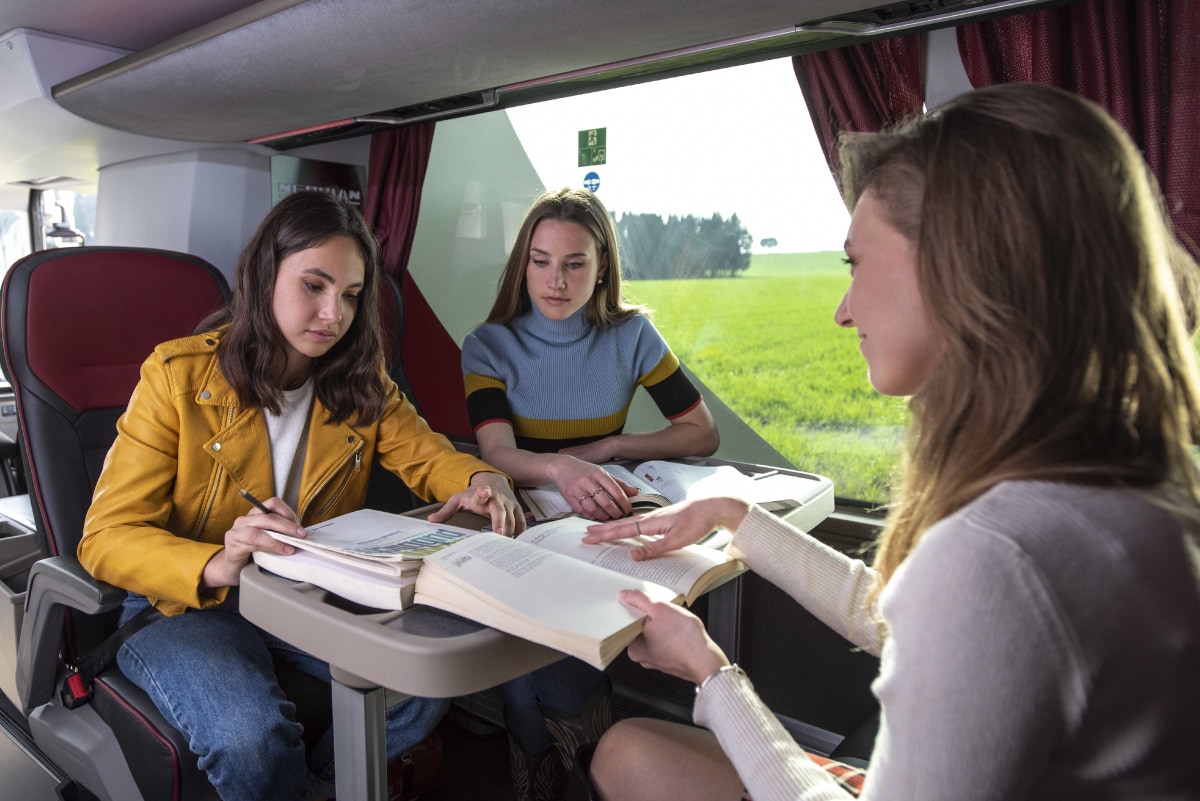 Panoramic Places
Front-row seats, from which you can admire the panorama that surrounds you throughout the trip, to experience and appreciate the route from a privileged perspective.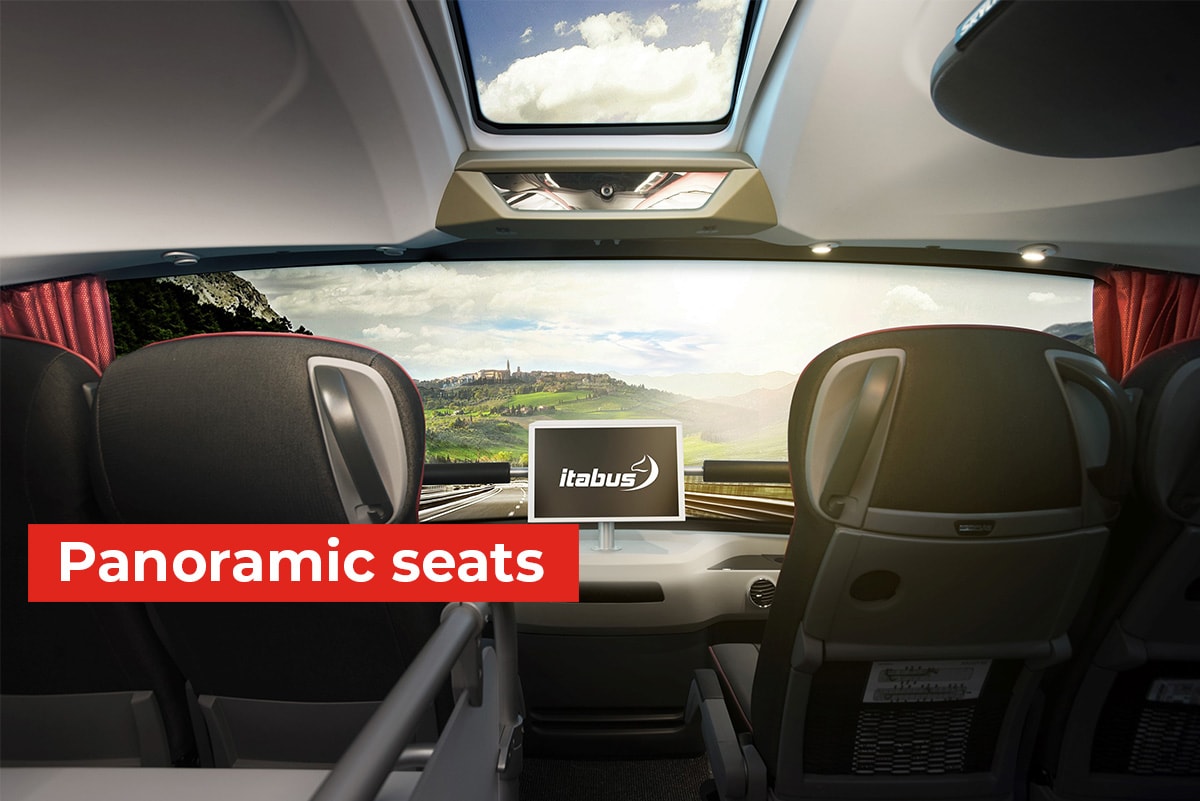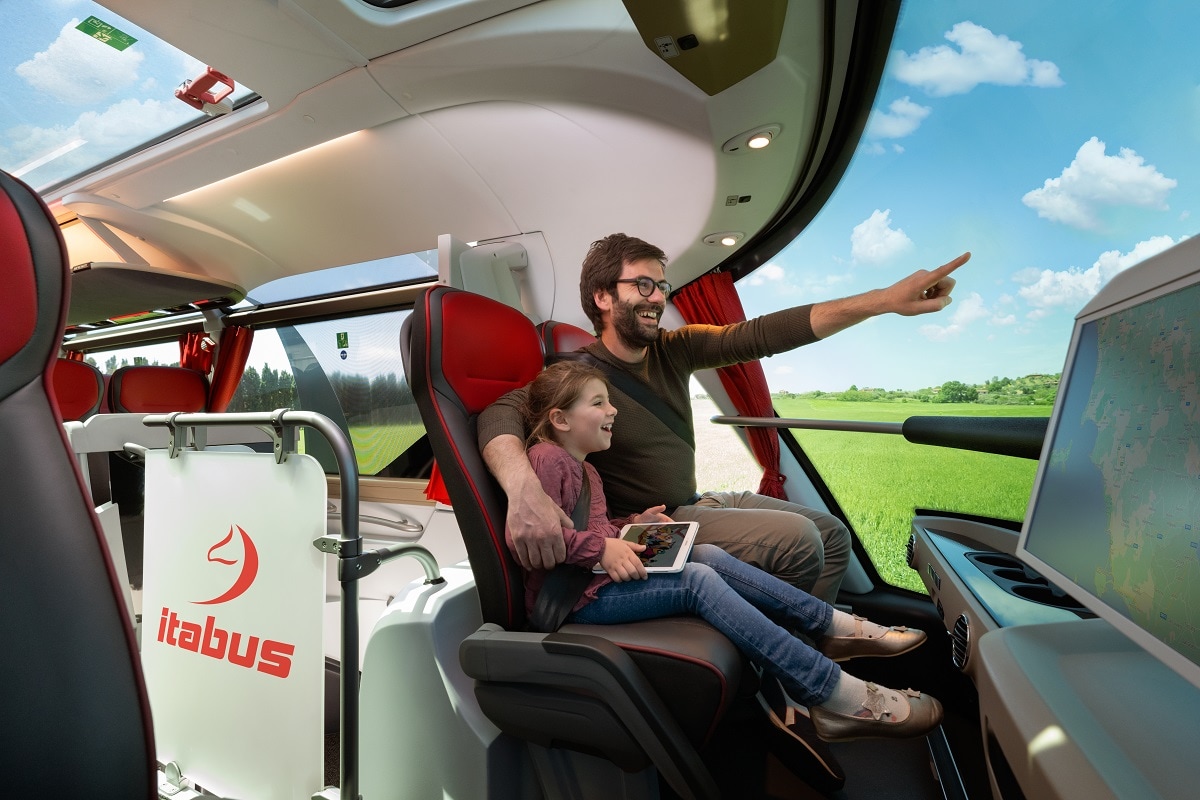 Other places
Choose between classic window seats and aisle seats, depending on your preferences!
Going out with friends or family? Reserve seats at the back of the bus for your group so that you can sit together.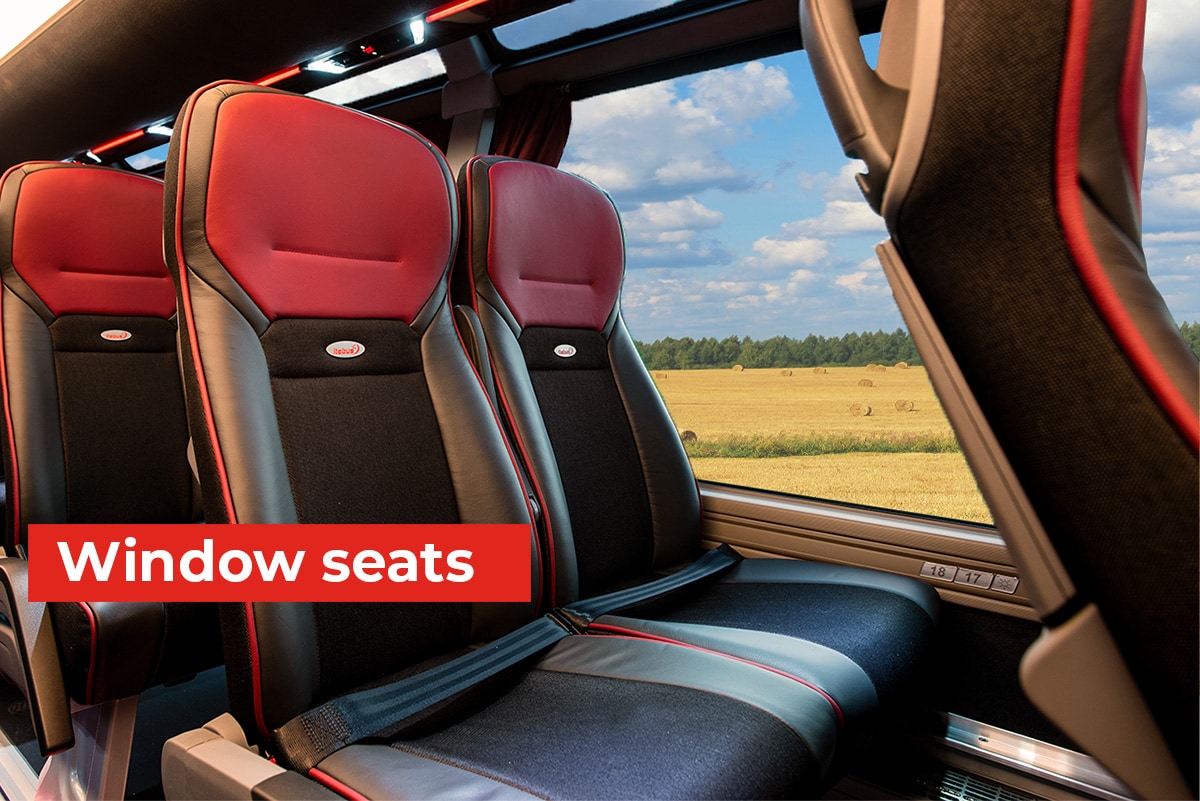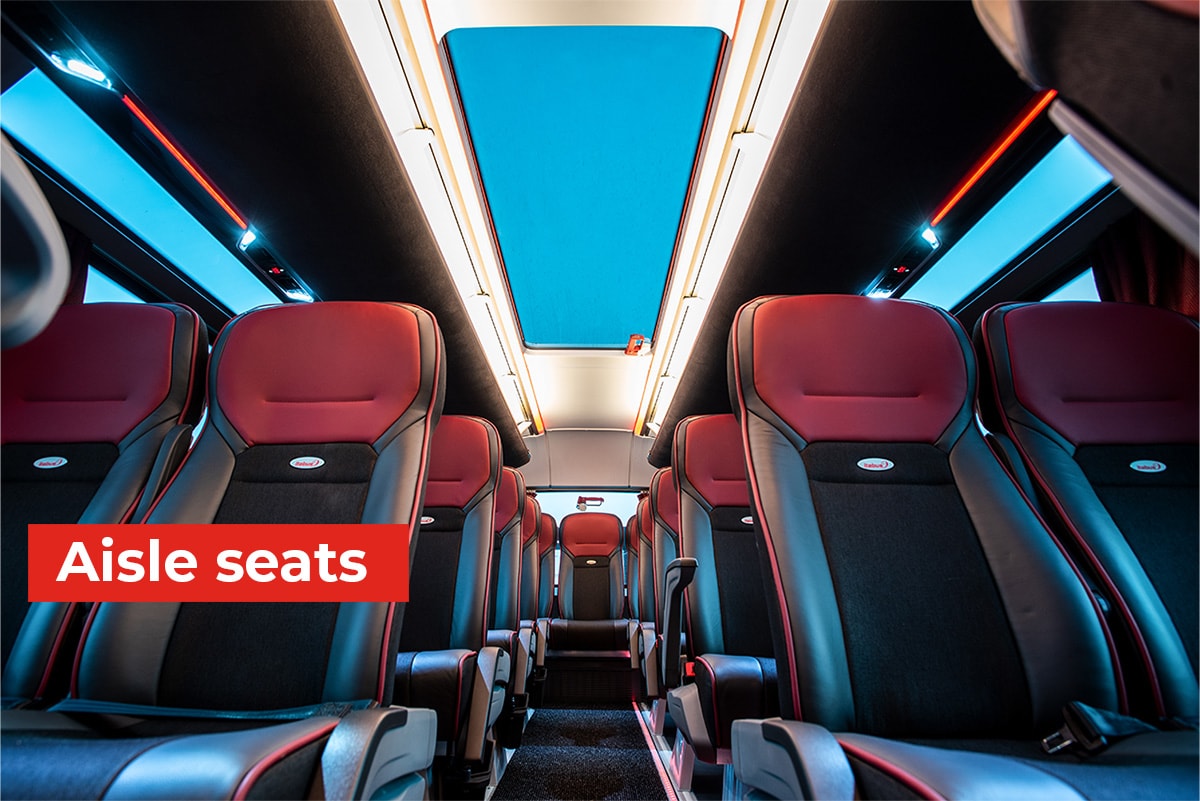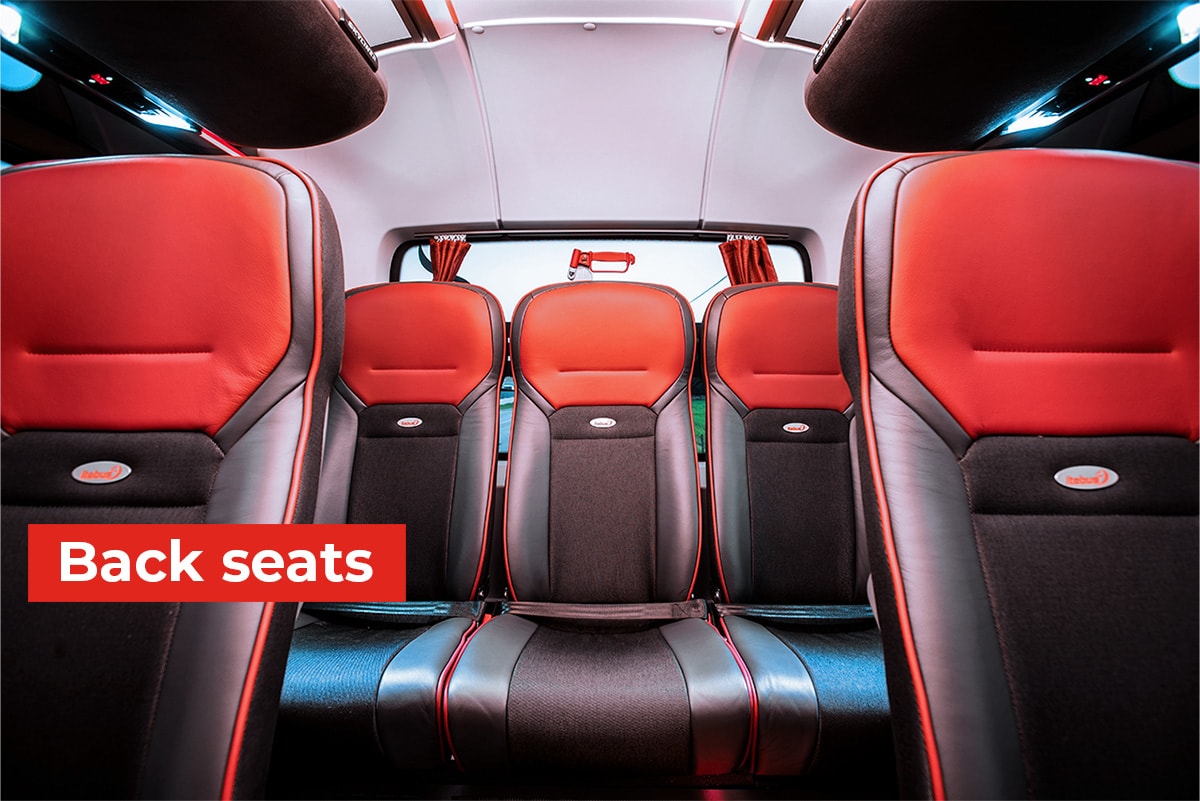 Wheelchair users
On our double-decker buses there is one seat dedicated to passengers travelling in wheelchairs.
Useful information:
- You can change your seat until the bus departs.
- Seats are limited. Reserve it in advance if you want to make sure you ride in your preferred seat.
- Seat selection has a cost, except for TOP seat selection, which is offered free of charge when booking your trip. To find out the prices, click here.
- The cost of the selected seat is always visible in the payment summary box.
- For info on how to book passengers with reduced mobility or disabilities, read our FAQ.