Traveling while saving money and still enjoying the comforts is possible. All it takes is a few tricks and a little organisation.
Travelling is a real passion: there are those who just can't do without it and are always ready to leave to discover new places to visit.
Travelling enriches one's personal baggage with experience and culture, even if the same cannot be said for finances: frequent travelling involves an expense, often considerable. However, there are some tricks that you can put in place to travel low cost and discover the beauties of our country at affordable prices.
But what does low cost travel mean? Certainly many people have the idea that travelling low cost means adapting to uncomfortable situations and renouncing to every comfort. Obviously, this is not the case: just follow these tips to go on holiday without wasting money and, at the same time, leave in peace enjoying all the comforts.
What are you waiting for? Discover all the secrets to organize a low cost trip and go on holiday in Italy!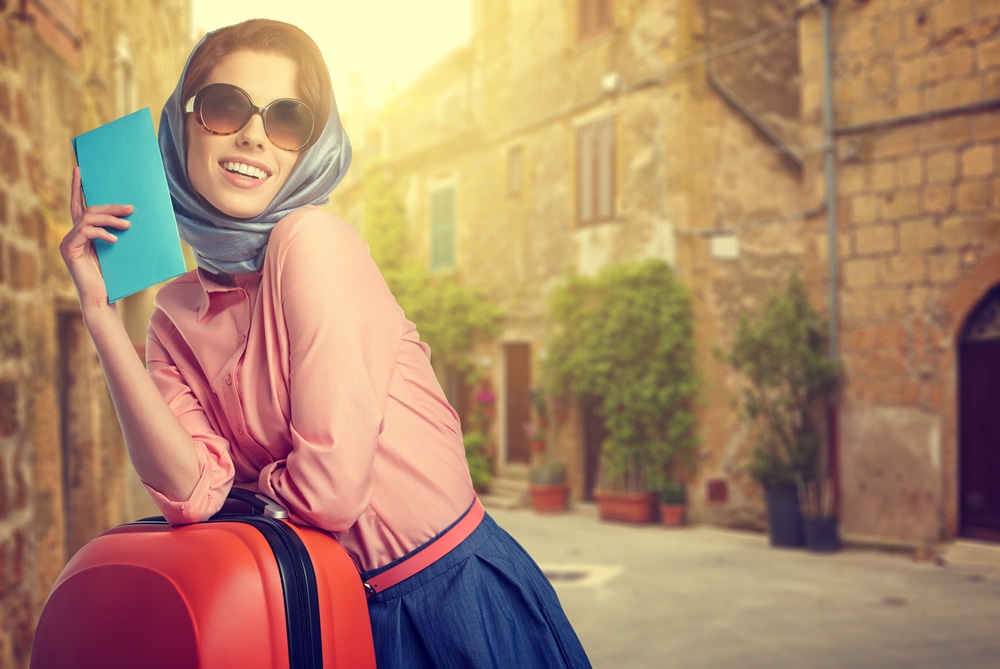 Low cost travel: choose the bus

The first step in organizing a low-cost trip is to choose the means of transport. Of all the ways you can choose to get around and reach your destination, the bus is definitely the most convenient. Travelling by bus is also a low-cost solution compared to driving a car: you can save money on petrol and motorway tolls, which become more expensive the further you travel.
To save money, the bus is the most suitable option also because it allows you to eat directly on the bus. With Itabus, you can use the vending machines that are on board every double-deck bus, to eat and drink something in peace, optimizing your time. In this way, you can avoid the traditional break in the rest areas and continue your journey undisturbed.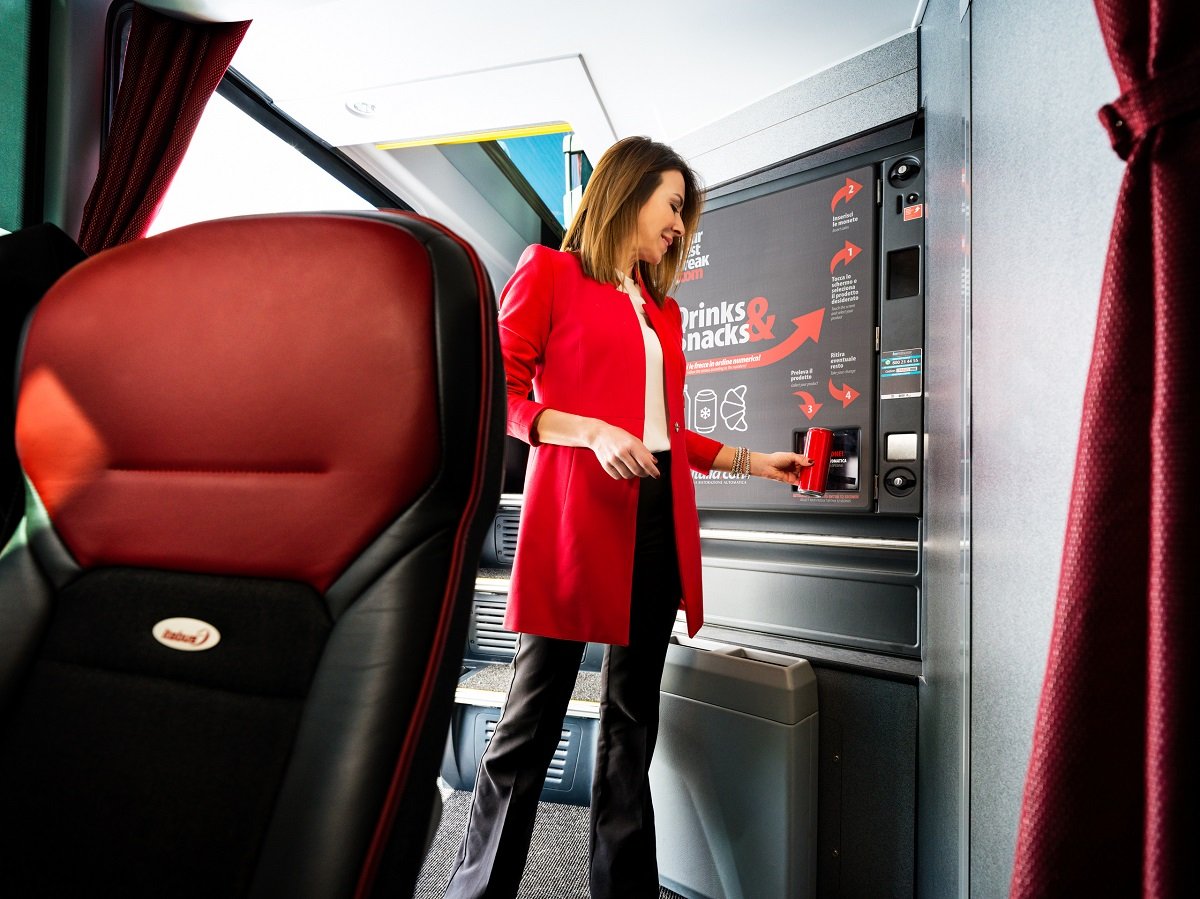 What's more, travelling by coach is not only the cheapest and most convenient way to travel, but it is also a sustainable choice: just think that if all the passengers on a coach had opted for a car, CO emissions2would be much higher. Moreover, Itabus coaches are equipped with Euro 6D diesel engines that produce the lowest amount of polluting emissions among all the types on the market.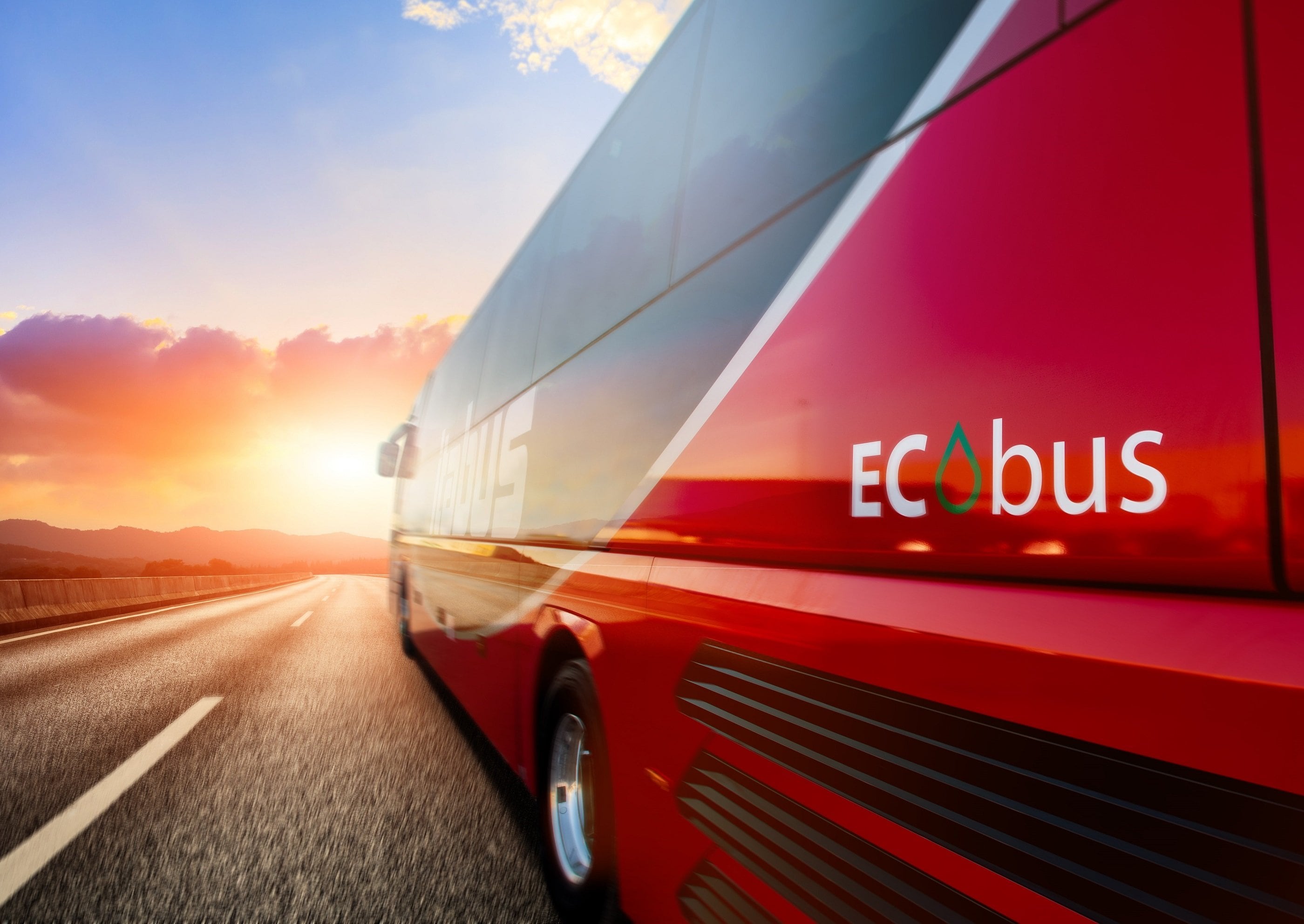 The secret to low cost bus travel? Plan ahead!

One of the many things you can do to save money on travel is to plan ahead. Many people are of the opinion that improvised and adventurous travel has its charm and you should also consider that you are not always lucky enough to know your availability well in advance. Planning all the details of your departure in advance, however, has its advantages. First of all, knowing in advance when you plan to leave will allow you to check available offers applicable to your trip and thus take advantage of any discounts.
You can then organise your low cost trip by looking for the offer that best suits your needs: always remember to check which discounts are active so that you can buy tickets for the route you are interested in at the cheapest possible price.
Even buying return tickets at the same time as the outward ones will allow you to save money: with Itabus' round-trip offer, for example, if you buy both journeys in a single booking you can apply a convenient discount to your return ticket.
Especially during holiday periods, where it is easier and more frequent to have days off to take advantage of, it is necessary to pay attention to the right planning. Especially during the holidays, therefore, it is recommended to book well in advance and, if possible, organize not to leave on peak days.
If your work commitments allow it, instead, you can also choose to leave during the low season. Usually the prices are more convenient and the number of people at tourist destinations is much lower: you will be free to visit the places of interest in the city where you went in peace, away from the crowds typical of holiday periods.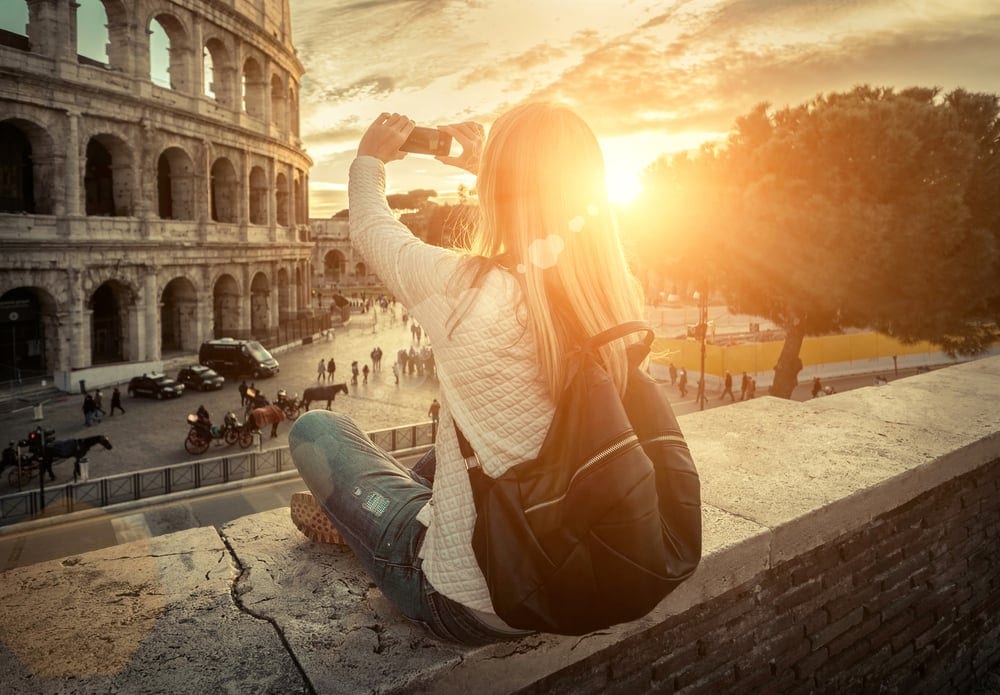 When to travel for a cheap bus holiday

For your low cost holidays in Italy, the coach is the ideal means of transport also because it gives you the possibility to travel at night in maximum comfort.
Travelling by bus at night is an ingenious ploy to optimise the costs of your holiday and your travel time, especially if your destination is particularly far away. Overnight journeys are often reasonably priced and are subject to promotions and offers. In addition, you can book your hotel for one night less than the total number of nights you will spend on holiday, saving on the cost of accommodation and arriving at your destination perfectly rested, ready to explore the Italian city where you have decided to go.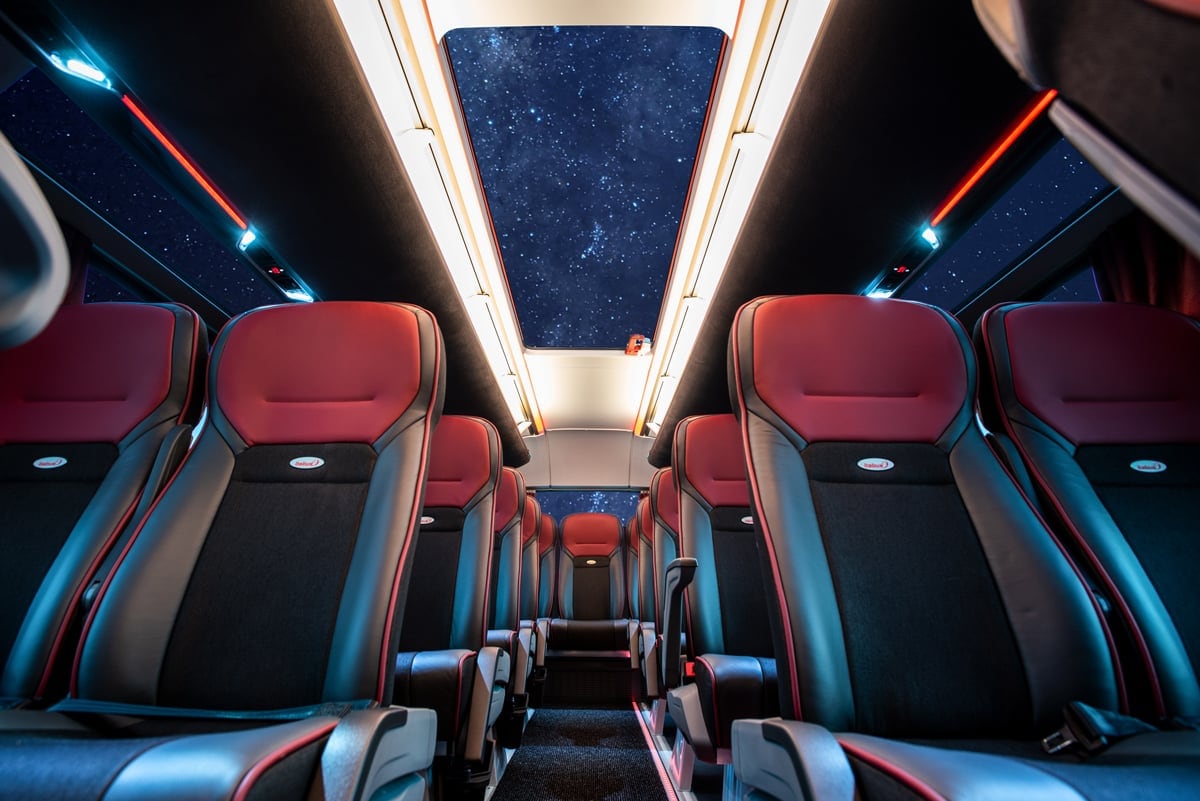 Itabus coaches also have wide, comfortable seats with comfortable footrests, perfect for resting during the night. Not only that, on our buses you can dedicate yourself to the activities you like best while the journey continues in complete safety, such as reading a book, studying, chatting with friends or watching your favourite films thanks to the free Wi-Fi 4/5G and all the comforts available on board.

Here are some valuable tips for travelling by bus at night with maximum comfort:
- Bring your own pillow to make sure you enjoy maximum comfort;
- the night mask will be a great ally to your night's rest;
- don't forget your earplugs, to make sure that noise from traffic or your fellow travellers doesn't disturb your sleep;
- make sure you have enough clothing with you. At night the temperature drops and you may feel colder. Just dress in layers or bring a small blanket to help you sleep peacefully.
If you decide to go on holiday at night, always remember the most important rule for a good coach trip at night: you can relax and do different activities but you must always respect the rest of your fellow travellers.
Last step for organizing your low cost coach trip: manage your luggage in the best possible way

Luggage also plays a key role in organising a low-cost bus trip.
First of all, in order to reduce unnecessary expenses, make sure you pack everything you need and avoid buying what you don't have on the spot. In order to pack properly without forgetting anything at home, a good way to do this is to make a list of the things you need to take with you. You'll be able to check off the items you've already packed and carefully consider what you really need to buy.
Here are some of the items that just can't be missed in your suitcase:
1. document holder with all your personal documents;
2. photocopies of your identity card/documents in case you lose the original;
3. toothbrush and toothpaste, to avoid having to buy them on site;
4. general medical supplies and first aid kit;
5. spare clothes, to wear if the ones you're wearing get dirty or break;
6. powerbank and cable to have your phone and battery always charged;
7. headphones, to listen to music on the go or watch movies without disturbing your seat neighbours;
8. Sunglasses because even in winter the sun's rays can be strong and annoying and can get in the way of your visits around the city;
9. guide and pen, to organize your itineraries directly on the road.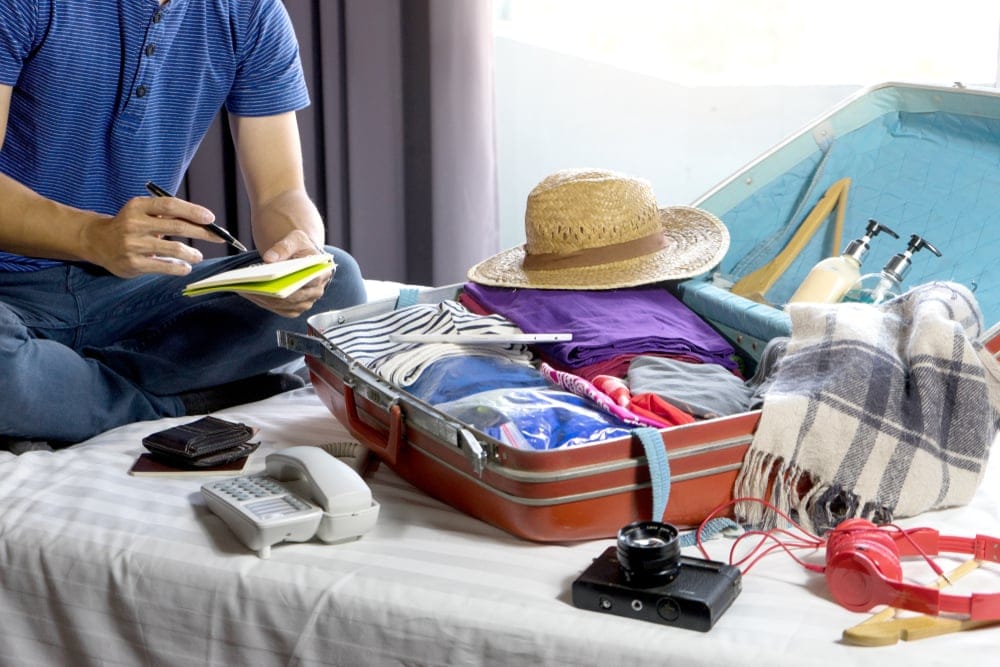 Finding out about the size and type of luggage you can take on the bus is also essential. If you travel with Itabus, for example, you will be able to travel with all the luggage you need: each passenger is entitled to one piece of hand luggage with maximum dimensions of 42 x 30 x 18 cm and one piece of checked luggage not exceeding 80 x 50 x 30 cm, for a maximum of 15 kg. If you need more space, then you can take advantage of the "Additional Baggage" or "Special Baggage" options to carry all the things you need, including items that are usually difficult to transport such as musical instruments, bicycles, surfboards and anything else you need to enjoy your holiday to the full.
Go on a low cost holiday in Italy!
Ours is a wonderful country, full of surprises and places to discover. Every city has a hidden world waiting to be discovered: the "Bel Paese" never ceases to amaze those who visit it. Following our advice you can organize your ideal low cost holiday by bus to the most beautiful destinations in Italy. Discover all our destinations and stay updated on Itabus offers to book your low cost bus trip.