COMFORT
In our COMFORT Ambience you will find:
- comfortable, reclining and distanced seats,
- double armrest (both side and central),
- height-adjustable footrest,
- folding table,
- light,
- electrical and USB sockets at each place.
Every seat on board our buses is numbered and assigned.
The following types of seats are part of the Comfort Environment:
- Seats in the Table Area (available on the lower level of double-decker buses)
- Panoramic Places
- Standard seats (aisle, window, seats at the back of the bus).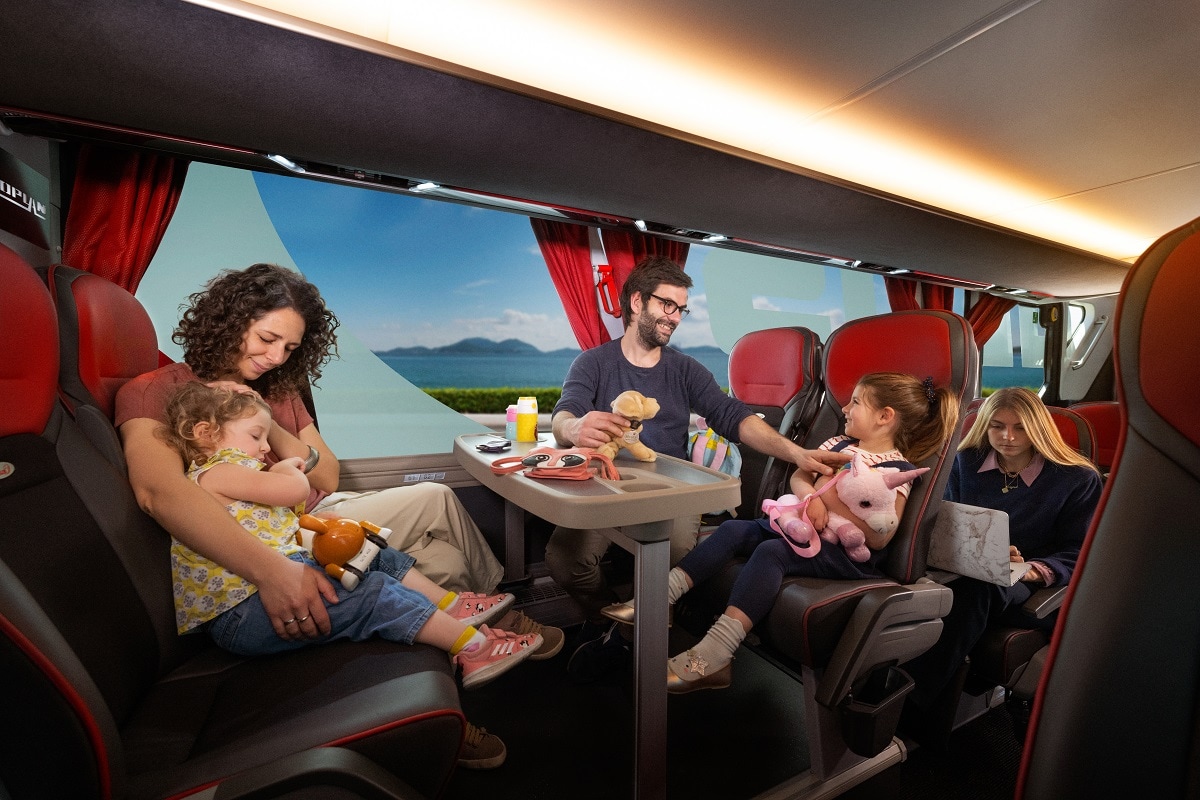 TOP
In the TOP area, comfort is maximum, thanks to ample legroom and extendable seats: the rows of seats enjoy extra space, which are dedicated solely to your well-being.
In addition, TOP seats are equipped with extendable leg rests: stretch your back and legs, read a book, watch a movie or listen to music from your smartphone or tablet.
The keyword: relaxation. So that you arrive at your destination relaxed and rested.