Safe travel is our first priority.
That is why we ensure that all of the current containment measures are applied on board of our coaches. We are committed to ensure that the experience on board is always safe for you, for our drivers, for all of us.
- dispensers with disinfectant gel would be available to all passengers on all coaches;
- our coaches will be regularly sanitized, in accordance with the relevant regulations of the Italian Ministry of Transport (Ministero delle Infrastrutture e delle Mobilità sostenibili).

During the phases of boarding and disembarking from the coaches, we have foreseen procedures to avoid gatherings.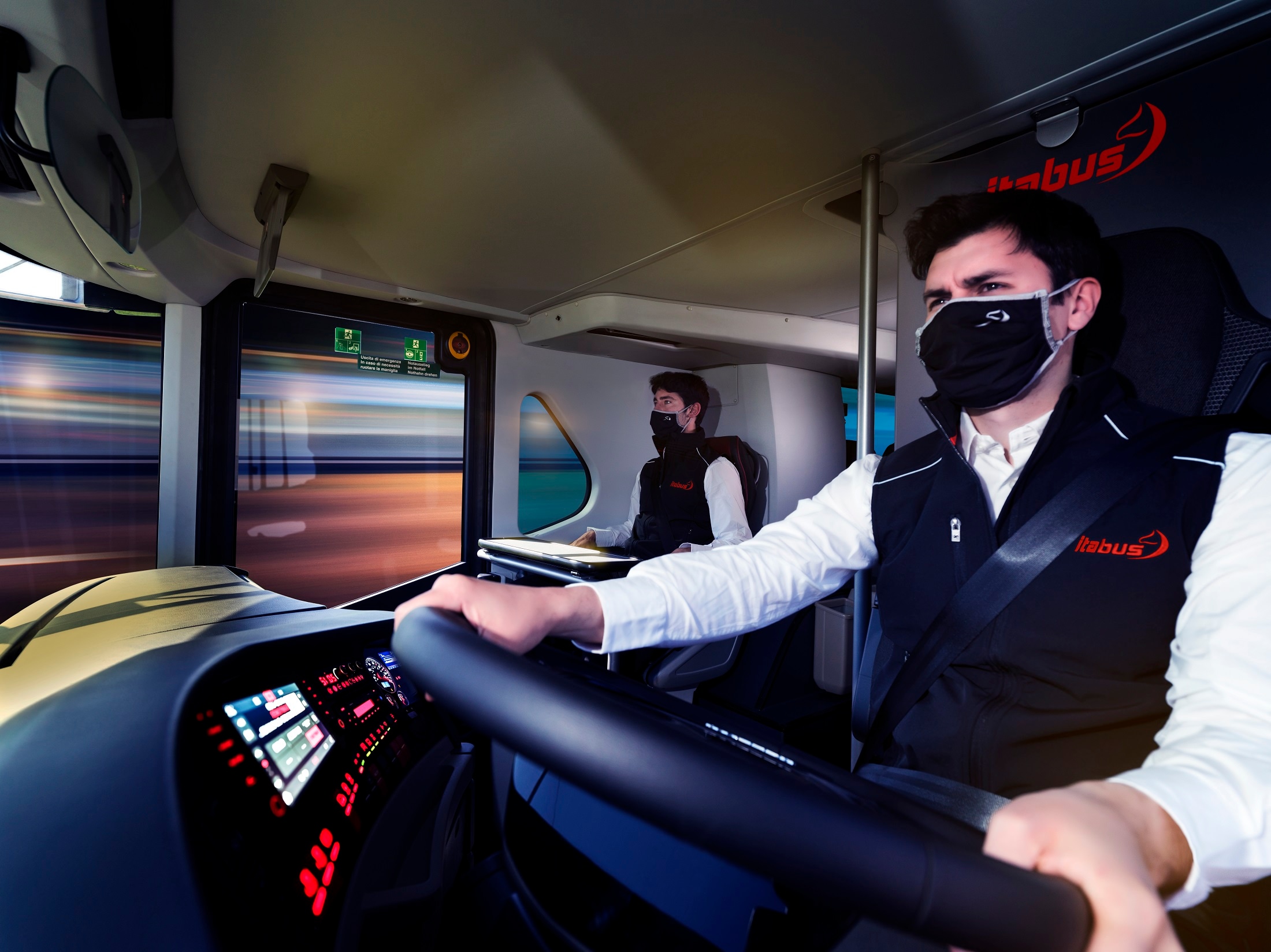 All passengers are kindly requested to comply with the obligations set out in the applicable emergency regulations concerning the containment of COVID-19 pandemic.
Passengers hereby agree as follows:
they shall be held solely responsible for the fulfilment of all their obligations and liabilities under the relevant Italian law, with respect to the containment of COVID-19 pandemic.
For further information about boarding, travel arrangements and refund requests, you can consult our FAQ, contact the Itabus Customer Service or request Assistance via the dedicated section of our website.