IOBUS TOURS

What is included in the price?

- Multilingual assistant on board
- City map
- Unlimited free Wi-Fi on board
- Multilingual audio guide
- Disposable earphones
- Dedicated app with real-time bus timetables and monitoring
- POPGuide with multilingual commentary, audio content for children, guided thematic walking tours from each of our stops.
- Electronic voucher


The POPGuide app, accessible via Smartphone
POPGuide is an exciting digital guide, accessible via smartphone and fully customisable, which will allow all Iobus ticket holders to explore the Eternal City both on board the brand new Get-on Get-off bus and through thematic walking routes through the pedestrian streets of the historic centre of Rome, which users can select according to their preferences.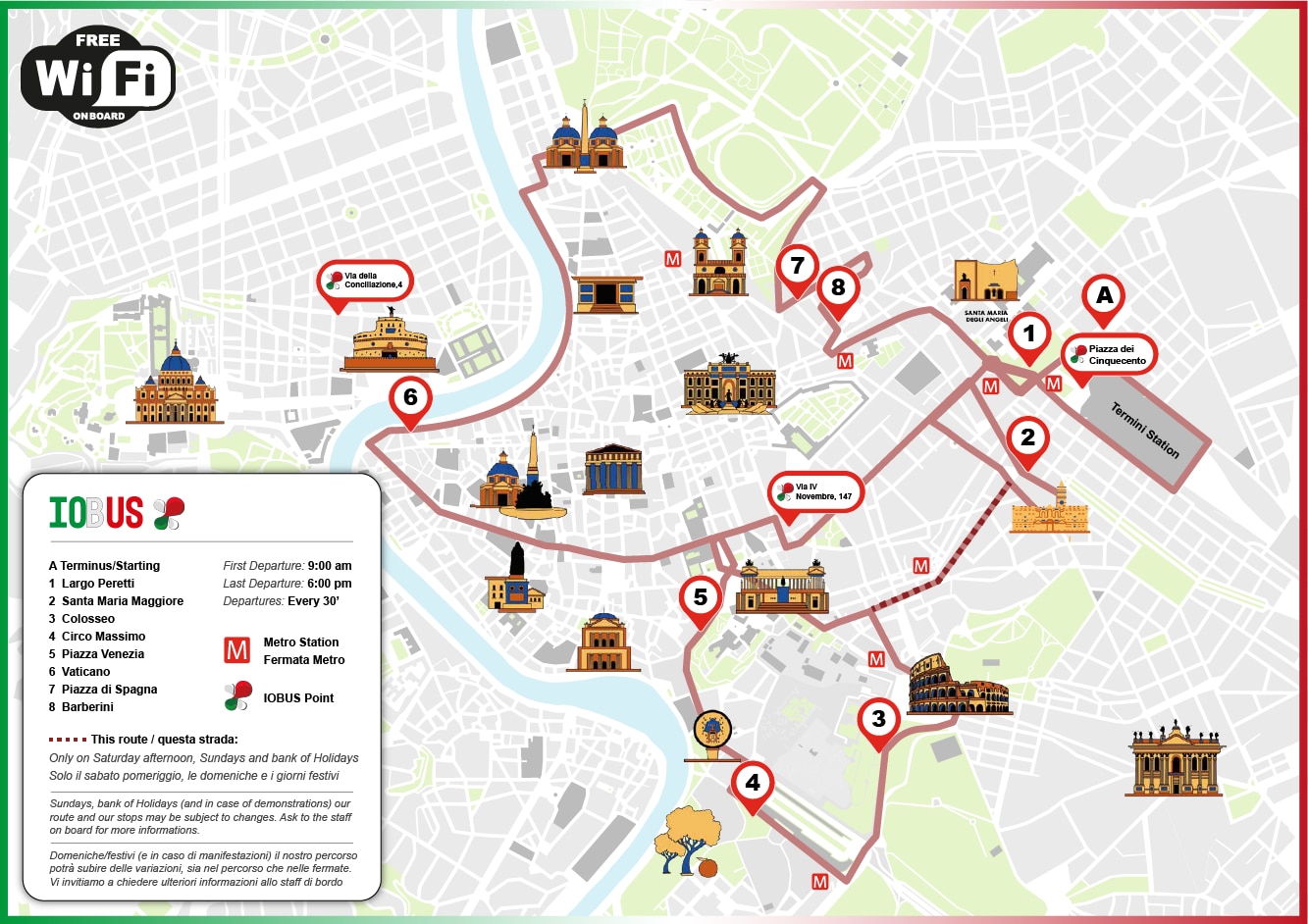 Content also for families, audio for children
Included in the ticket, as well as a fantastic tour on board the brand new buses, it will be possible to enjoy a special content dedicated to families and children interpreted by two actors in order to make the experience even more interactive and captivating even for the youngest.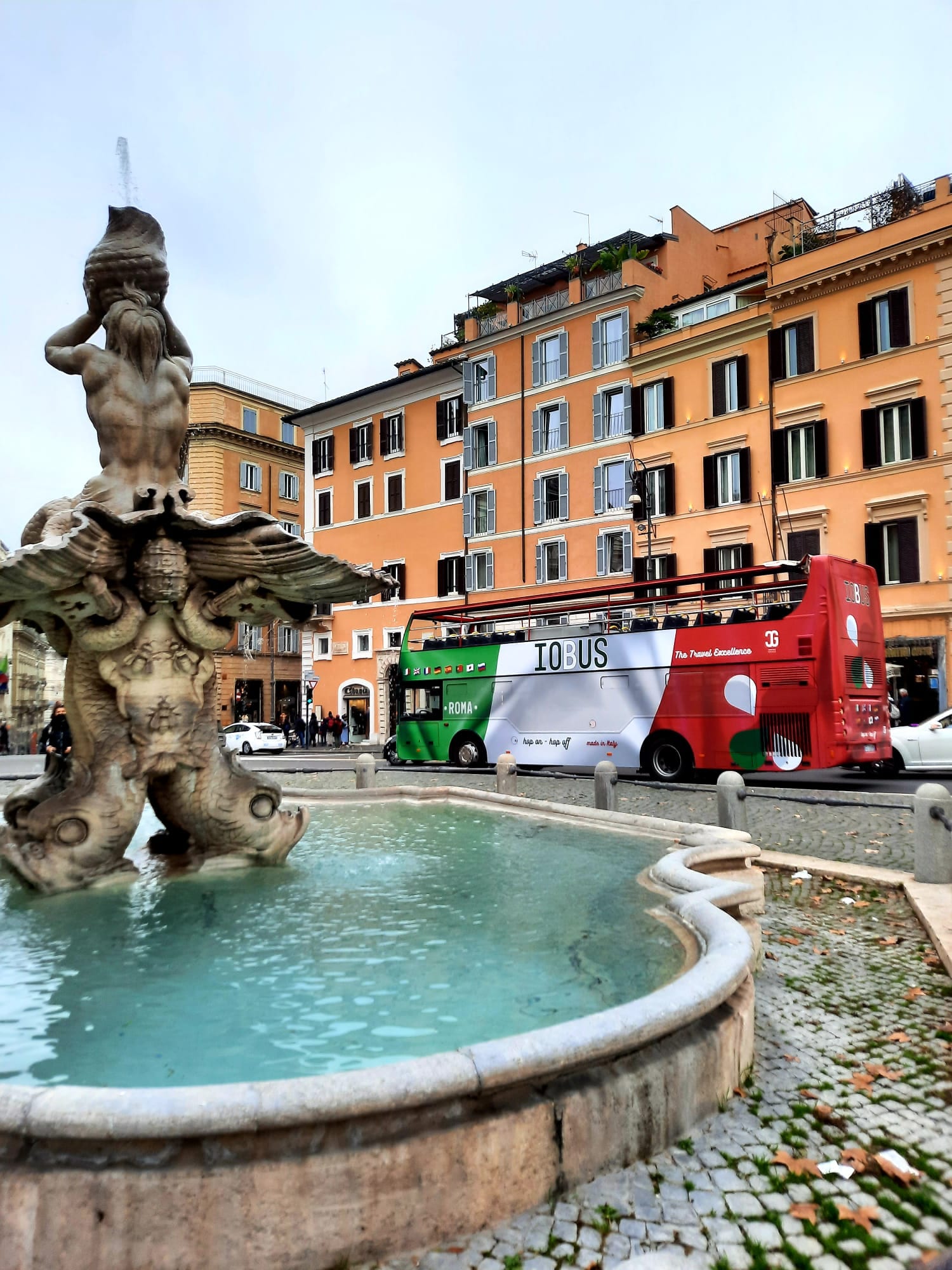 Walking tour
Thanks to POPGuide, users will be able to start fantastic walking tours on foot and in their own language directly from the Iobus stops and then easily find a new stop at which to resume the scenic route on board the bus.